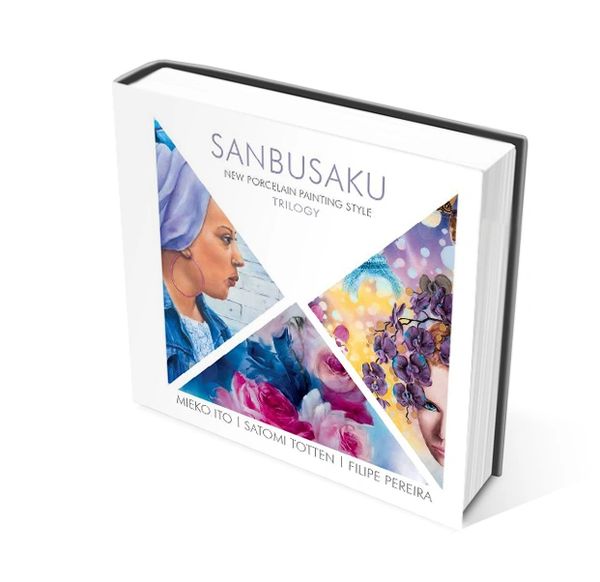 sku#8007 Sanbusaku book
Book Sanbusaku, New porcelain painting style, Trilogy.
The artists Mieko Ito, Satomi Totten and Filipe Pereira have the power to bring out in their art work the conspiracy of the beauty of the world in an unusual manifestation that is constructed by the combination of the colors.
In this book the artists work with three forms of expression, the realism in the abstract, influenced by the impressionism.
 
Languages: Spanish, English and French
Measure 25,5cm x 21,5 cm
51 pages